These measures are indicative and are those used to create KNIT ON knitting patterns.
If you are between two sizes, we advise you to choose the larger size.
Ease
Ease can be positive or negative. It is this which determines the fit of a model. The higher the ease, the wider the fit, and vice versa. For example, for a straight and regular fit, the ease will be positive of 10-15 cm. For a loose fit, it will be 20-25 cm. For a slim fit, it can be zero, even negative if necessary.
In each pattern, the recommanded ease is indicated to help you to choose your size. This value must be added (or substracted) to your own measurements
In general, the chest measurement is the referring measure to add.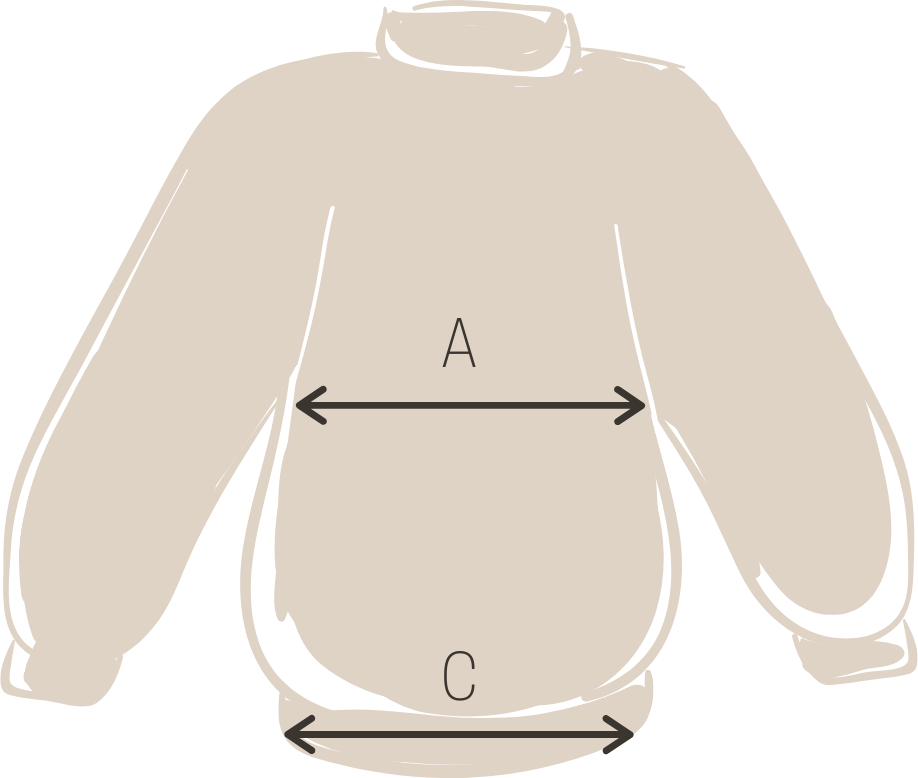 The finished measurements of the model indicated in the pattern are those obtained after the blocking. The length measurements, such as the length of the sleeves or the length of the bust are indicative and you can completely adapt your work to the desired measurements. Just like you, your work is unique! Note however that if you want longer sleeves or a longer bust, you will need more wool than recommended.
And of course, don't hesitate to contact us if you need any advice or help !